The Federal Housing Finance Agency (FHFA) issued the 2014 maximum loan limits that will apply to conventional transactions.
The 2014 loan limits remain unchanged from the 2013 limits.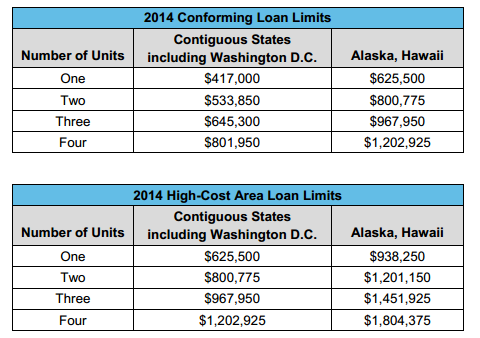 While the maximum loan limits remain unchanged, a number of high-cost area county limits have increased. High-cost area loan limits are established for individual counties and can be viewed at FHFA.
Additionally, Fannie Mae provides the Loan Limit Geocoder: Geocode Individual Address, which allows individual addresses to be entered to determine the high-cost loan limit for an individual property. Once on the Loan Limit Geocoder page select "Geocode Individual Address