The Homebridge HELOC program matrices have been updated to reflect margin changes that include both lowered and increased margins; changed margins highlighted below.
Additionally, an updated version of the Notice and Authorization Concerning Your Loan Application form, dated April 1, 2020, has been posted on the Homebridge website at www.HomebridgeWholesale.com on the Working with Us page, under HELOC Specific (also attached).  Brokers should begin using this new form immediately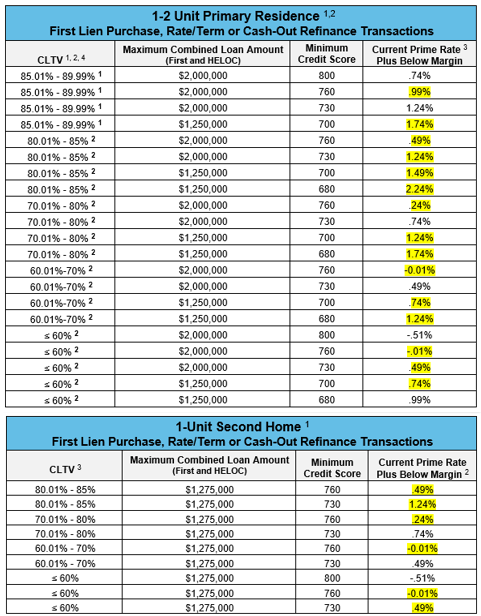 The updated margins apply to new submissions and loans currently in the pipeline.
If you have any questions, please contact your Account Executive