HomeBridge is pleased to announce the margin on the HELOC program has been lowered for transactions with a 730 and higher credit score for both primary residence and second home transactions.  There is no change to the margins for transactions with a credit score < 730.
CLTV > 80% and a credit score ≥ 730 the new margin is 1.24% (previously 1.49%)
Updated HELOC Matrix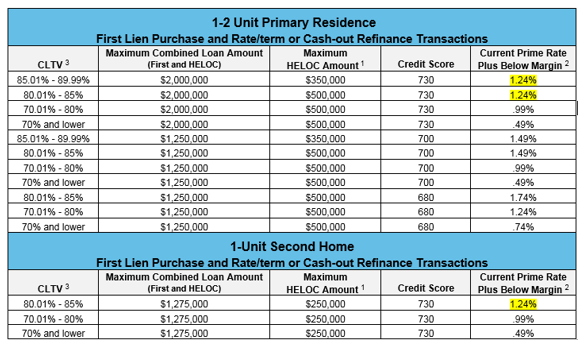 The HELOC program guidelines have been updated and posted on the HomeBridge website at www.HomeBridgeWholesale.com
The improved margin is eligible for new submissions and loans currently in the pipeline in which docs have not been drawn as of August 6, 2018.
As a reminder, the HELOC program is available in conjunction with a Fannie Mae or Freddie Mac first lien; it is not a stand-alone HELOC program.
If you have any questions, please contact your Account Executive.