Homebridge is pleased to announce the introduction of the Jumbo Gold program that is available for new submissions beginning Friday, May 26, 2023.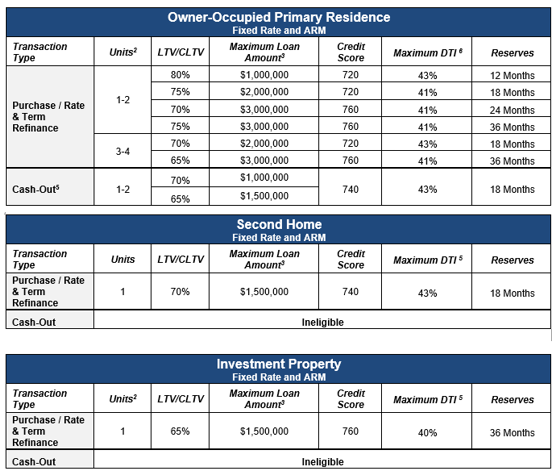 The Jumbo Gold guidelines have been posted on the Products and Guidelines page of the Homebridge website at www.HomebridgeWholesale.com
Jumbo Gold is eligible for Brokered transactions disclosed by Homebridge ONLY; NDC/EB and Broker disclosed transactions are ineligible.  A commitment fee buyout is ineligible.
Jumbo Gold pricing will be reflected on the Homebridge Wholesale rate sheet as of May 26, 2023 and P.A.T.H. has been updated to include the Jumbo Gold program
NOTE:  With the introduction of Jumbo Gold, Homebridge will retire the Jumbo AUS program.  Homebridge will no longer accept new Jumbo AUS submissions as of May 26, 2023
If you have any questions, please contact your Account Executive